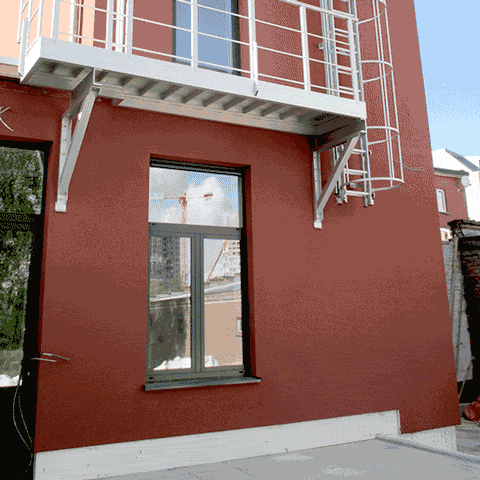 Drop-down ladder
An extendable fire or escape ladder is a crucial investment for the safety of any building. When choosing the right ladder, there are several options to consider, including the choice between a fire ladder with or without a safety cage. Our extendable escape ladders use a soft descent and a ladder that is easy to retract after use. These extendable ladders are not only anti-theft but also create a free ground surface, making them ideal for buildings with limited space. Check out our examples.
check Lower part or parts of the fire ladder slide out when desired.
check The movement is balanced with counterweights: soft descent and easy to retract.
check Single or multiple versions available.
check With or without a safety cage.
Watch the extendable fire ladder in action
lock
Burglar resistant
security
Protected against abuse
swap_horiz
Free ground space
Counterbalanced
After it has been unlocked, the movable flight(s) of the ladder slides down smoothly thanks to its couterbalanced system. The ladder can then be easily closed by one hand only.
Due to its height, the multislide ladder may require the use of a stick for a complete closing.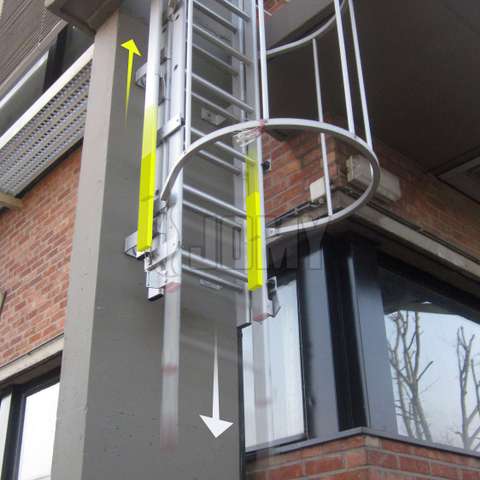 Burglar resistant and abuse preventing option
The ladder can be equipped with an opening handle placed at the desired location, for example: at the top of the ladder so it cannot be accessed from the ground, or inside the building and through the wall, etc. The opening mechanism can also be coupled with an alarm system for an even greater protection.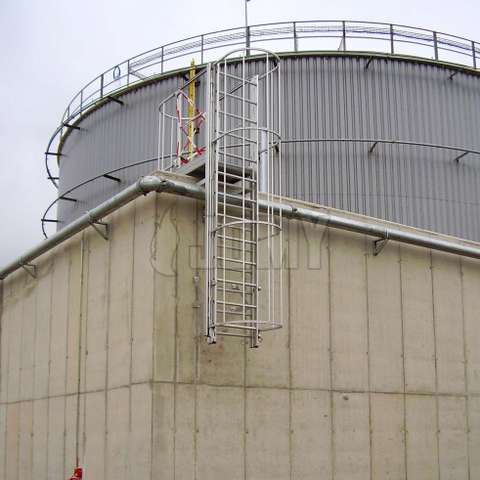 Compact
When closed the multislide ladder can take a height of only 6' 6.8" / 2 m (min.)!
The closed height of a single counterbalanced ladder is only equal to the clearance height + 2' 9" (84 cm).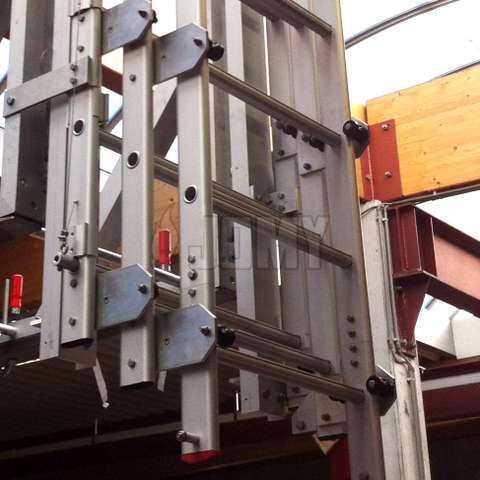 Reliable in all conditions
There are already more than 10.000 JOMY drop-down ladders installed all over the world to the great satisfaction of our customers.
Thanks to the detailed and ingenious engineering of the counterbalanced system and the use of non-corrosive materials, these ladders are guaranteed to be reliable in all kinds of weather and environments.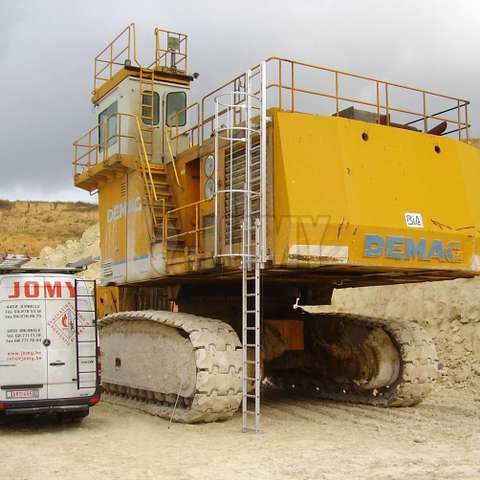 Reference
FLIP-01
SINGLE-01
SINGLE-02
SINGLE-03
MULTI-01
SINGLE-04
SINGLE-05
MULTI-02
Clearance (mm)
2240
2240
2520
2800
3083
3080
3360
4624
Closed height (mm)
2265
3105
3385
3665
2887
4225
4505
3131
Reach height (mm)
4505
5345
5905
6465
5970
7305
7865
7755
Reference
Clearance (mm)
Closed height (mm)
Reach height (mm)
FLIP-01
2240
2265
4505
SINGLE-01
2240
3105
5345
SINGLE-02
2520
3385
5905
SINGLE-03
2800
3665
6465
MULTI-01
3083
2887
5970
SINGLE-04
3080
4225
7305
SINGLE-05
3360
4505
7865
MULTI-02
4624
3131
7755
info Please note that these measurements can be made specific to your own requirements by our engineering department.

A = Closed ladder height
B = Clearance height
C = Reach height
D = Maximum distance from the wall
E = Height to cross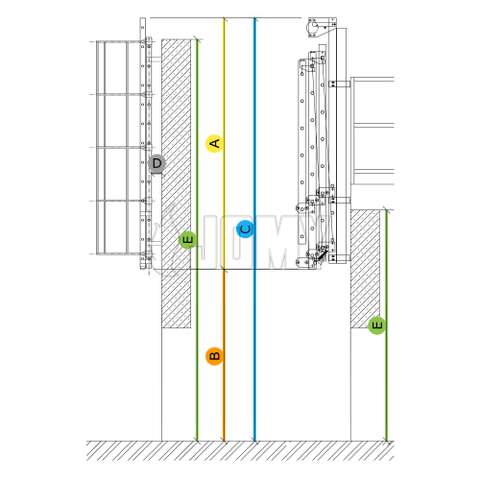 local_shipping
Direct shipping of kit from our factory in Wihogne (BE).
format_list_numbered
All necessary mounting parts are carefully packaged and listed.